Yuexin cooperates with Opple Lighting to do waterproof testing of outdoor lamps
---
| | |
| --- | --- |
| Transaction time: 2015 | Customer Location: Suzhou |
| Test requirements: IP65 waterproof test for lamps | Optional equipment: IPX56 water spray test box |

Founded in 1996, Opple Lighting is a comprehensive lighting enterprise integrating R&D, production, sales and service. Opple Lighting successfully landed on the main board of Shanghai Stock Exchange on August 19, 2016, and was officially listed. The stock abbreviation is "Opple Lighting", stock code: 603515.SH. The company has more than 6,000 employees, and has Shanghai headquarters, Zhongshan Industrial Park, Wujiang Industrial Park and other production bases; the company's products cover LED and traditional light sources, lamps, electrical appliances, kitchen and bathroom ceiling products and other fields.
In 2015, Yuexin participated in the Opple Lighting outdoor lighting quality control upgrade project. In order to strengthen the control of product quality, Opple Lighting decided to introduce higher-level shell waterproof testing equipment into the product line. Yang Gong, who is in charge of the project, said that he chose many companies in China for comparison, and felt that only Yuexin's plan made them feel more at ease, and at the same time, he also felt that professional things should be left to professional manufacturers.
In response to the requirements of Opple Lighting, we proposed to use a water spray test chamber for testing. The main reason is that the daily inspection time on the production line is relatively long, and the number of inspections is large, so we recommend Opple to choose a water spray test chamber with an inner box volume of 1000L. The device is characterized by a large volume, the diameter of the turntable can reach 800mm, and it can hold 5-10 lamps; in addition, the device has a built-in water storage tank, which can realize repeated flushing tests and ensure the detection efficiency of the production line.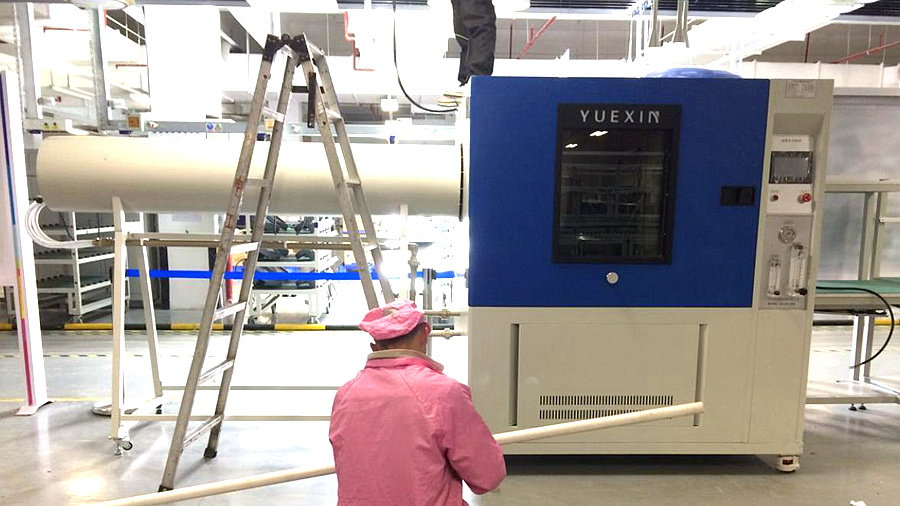 Suzhou Opple Lighting installed water spray test chamber on site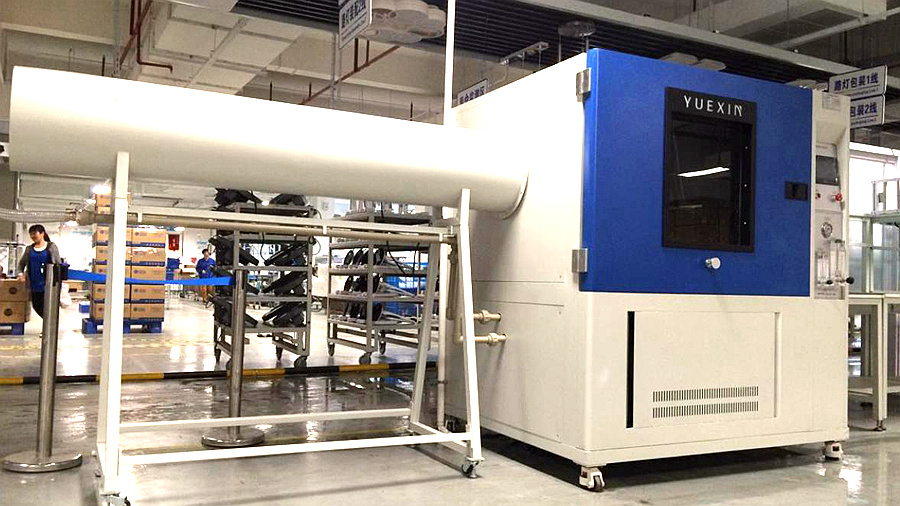 The use of water spray test chamber on the production line
Yang Gong said that the introduction of this equipment allows the finished products on the product line to be inspected at any time, which greatly improves the quality inspection efficiency and reduces the feedback process for product improvement. This water spray test chamber is currently in continuous use.
This article was originally created by Yuexin Company, please indicate the source ( www.yxipx.cn) for reprinting.
E-Mail:yxipx@yxipx.com
Guangzhou Headquarter Address: 101, No.3, General Son, Pangxi Village, Dalong Street Office, Panyu District, Guangzhou
East China Office Address: No. 141, Lane 900, Lu Xiang District, Xinfeng North Road, Huaxin Town, Qingpu District, Shanghai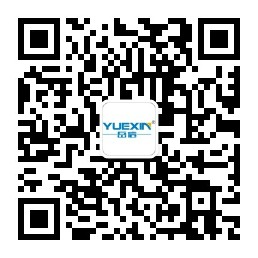 WeChat Public

WeChat Service

No.3 Jiangjunzi, Jiangxi Village, Dalong Street Office, Shiqi Town, Panyu District, Guangzhou City