Focus & Quality

Guangzhou Yuexin Test Equipment Co., Ltd. is a high-tech enterprise specializing in the R&D, design, production and sales of IP waterproof test equipment, providing professional waterproof test solutions for corporate customers in various industries at home and abroad.

Among the environmental testing instruments, waterproof testing equipment is only one of the sub-fields, but Yuexin has always insisted on taking root in this field, and spent 5 or 10 years to create better and more durable waterproof testing equipment. Yuexin adheres to the basic principle of "quality first" and insists on providing customers with more reliable waterproof testing equipment. We still believe in the saying that "the fragrance of wine is not afraid of deep alleys", and believe that good products will definitely provide more value for enterprises, and the brand of Yuexin can win the trust of more customers. Yuexin's main products are: IPX1/2 drip test chamber, IPX3/4 rain test chamber, IPX5/6 flush test chamber, IPX7/8 immersion test device, IPX9 high temperature spray test chamber and comprehensive waterproof test equipment wait.
---
Innovation & High-tech

In terms of innovation, Yuexin has strong independent research and development capabilities. In order to meet the testing requirements of different fields, Yuexin will launch waterproof testing instruments that meet the measurement standards and provide convenient testing every year. Since the launch of the first IPX1-4 comprehensive rain test chamber in 2015, the company has continuously increased investment in R&D and innovation, investing 10-15% of sales revenue in new product R&D every year. Based on this, Yuexin has successively developed IPX1-4 comprehensive test box (4 models), IPX1-6 comprehensive waterproof test box (6 models), IPX3-6 comprehensive rain test box (6 models), IPX69K comprehensive spray box , IPX5-7 comprehensive waterproof tester (2 models) and other comprehensive waterproof testers that meet the GB standard, and at the same time, 10 models of water pressure leak testers have been developed through the IPX8 waterproof test device.

At present, the company has 3 appearance patents, 4 invention patents and 16 utility model patents. Yuexin officially passed the high-tech enterprise certification in October 2018. It is a small technology giant in Guangzhou and has become a positive new force among environmental testing enterprises.
---
Customization & Service

Yuexin has a complete technical team. In the past five years, Yuexin has customized more than 60 sets of different waterproof test solutions for customers every year, including outdoor cabinet rain test room, mobile phone dynamic waterproof tester, high-voltage electrical wet test shower, etc. Rain device, ocean depth water pressure simulation test device, charging pile rain test room, outdoor robot rain test and other test programs in different fields. In these customized solutions, our company completely adopts the self-designed software operating system, which is integrated and installed on the independent control machine, which is not only for the convenience of users, but also for Yuexin to provide customers with more complete after-sales maintenance.

The technical team consists of 7 people, in order to ensure that each non-standard project can be effectively implemented in the end. In the early stage, the technical team arranged at least two people to come to communicate with each other, and organized project communication seminars internally to explore more scientific and reasonable methods. The installation of non-standard projects is provided by professional engineers, and guides customers to use and maintain it.
---
Development & Management

In Yuexin, we emphasize people-oriented as the company's basic management philosophy. Internally, we attach importance to the professionalism of our employees; externally, we emphasize good customer relations. We believe that good customer relationship and good products are equally important, both of which are important factors to support the long-term development of Yuexin. Employees are a strong link to maintain customer relationships. In order to improve employees' personal sense of mission and professionalism, we invest at least 200,000 yuan each year to provide employees with training opportunities to cultivate their creativity and stimulate their enthusiasm for work. Talent training is an important strategy for the development of Yuexin.

We also pay attention to humanistic care. Even with a team of 40 people, we also have our own love foundation to help Yuexin employees overcome possible hurdles in life. In addition, there is a good working atmosphere within Yuexin, and colleagues care for each other and help each other. Such a team atmosphere has made Yuexin invincible in the industry competition.
E-Mail:yxipx@yxipx.com
Guangzhou Headquarter Address: 101, No.3, General Son, Pangxi Village, Dalong Street Office, Panyu District, Guangzhou
East China Office Address: No. 141, Lane 900, Lu Xiang District, Xinfeng North Road, Huaxin Town, Qingpu District, Shanghai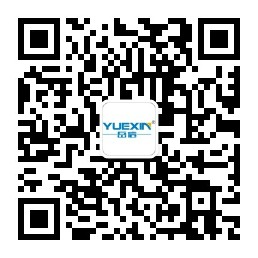 WeChat Public

WeChat Service

No.3 Jiangjunzi, Jiangxi Village, Dalong Street Office, Shiqi Town, Panyu District, Guangzhou City