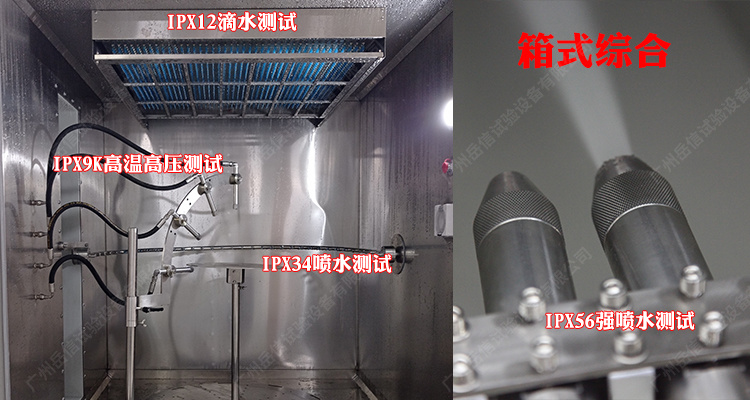 What is a comprehensive rain test chamber?
---
It is a rain test chamber that can simultaneously meet IPX12/34/56/78/9K total of 9 kinds of waterproof level test, focusing on waterproof test equipment. Waterproof test equipment is also called IP waterproof test equipment, rain test chamber, waterproof testing machine, etc.
Product series: IPX12/34/56/78/9K environmental rain test chamber, IPXX comprehensive rain test chamber, rain test room, IP56X sand and dust test chamber, air tightness tester, ice and water impact test chamber, IPX56 waterproof test line for lamps and lanterns, camping tent/antenna/car rain test room, energy storage cabinet/charging pile/battery pack rain test device, transformer/outdoor cabinet Chassis / robot rain test program, salt spray test chamber, high and low temperature test chamber, constant temperature and humidity test chamber, case and bag series testing machine, tensile testing machine, battery washing testing equipment, non-standard rain test chamber products and other full range of environmental testing equipment - welcome to consult custom
Comprehensive Waterproof Test Chamber
---
Box-type water circulation, small footprint, free to move, suitable for small sample testing, can customize the size of the inner box

Comprehensive Grade Test
Set of 9 IP waterproof level test, small footprint, to meet the needs of 80% of users
Equipment usage scenarios
For electronic and electrical products, lamps, electrical cabinets, electrical components, automobiles, motorcycles and their parts in the rain simulation test

Compliance with protection standards
Comply with IP enclosure protection grade GB4208, IS020653, IEC60529 standard

Rain cycle test
Built-in water storage tank, box-type water circulation test, small water

Specimen energization test
Inner box configuration product power plug voltage size can be adapted according to sample requirements

Flow rate adjustment function
Using PID automatic constant current technology, the flow rate is displayed on the touch screen

Imported electrical components
7 inch touch screen + Panasonic PLC, Ls , Omron Siemens

Large glass viewports
Can be used for 5-10 people to watch the rain test situation. Built-in lighting
Comprehensive Waterproof Test Box Six Advantages
---
Specialized in the production of rain test chamber equipment manufacturers
01 No Limit To The Number Of Sites Users Save More
Comprehensive rain test chamber can not be limited by the site, without the user to build a separate rain test room, saving the user's preliminary investment (including time, energy, money, etc.)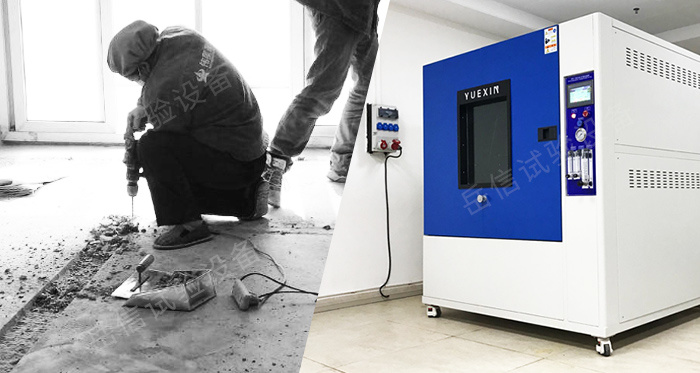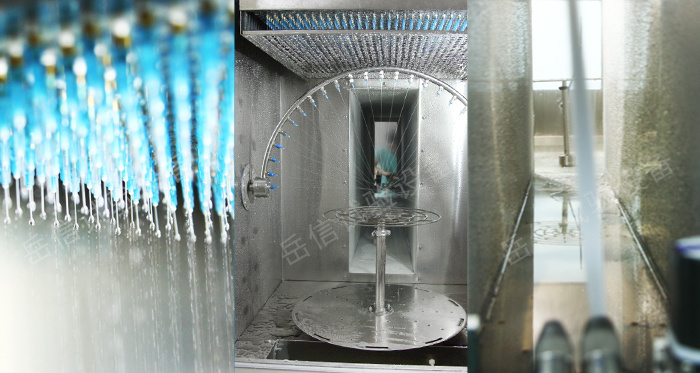 02 Comprehensive Testing For More Efficient Work
Integrated IPX1-IPX6 and many other levels of testing to meet 80% of the outdoor product testing needs; data transfer to the touch screen display, the user can easily set in the software
03 Precise Flow Adjustment More Realistic Results
Configuration upgrade, the use of constant current technology, so that the flow of accurate, rainfall error value <0.2%; specimens can be powered test, more in line with the actual application scenario
04 On-demand Solutions Are More Practical
Yuexin engineers can come to communicate, understand the user's products, design drawings according to the user's testing needs, and customize a more appropriate, more durable waterproof test program
05 Installation above Service more intimate
Arrange for professional technicians to deliver to the door, on-site installation and commissioning, and guide the user to be familiar with the operation and maintenance details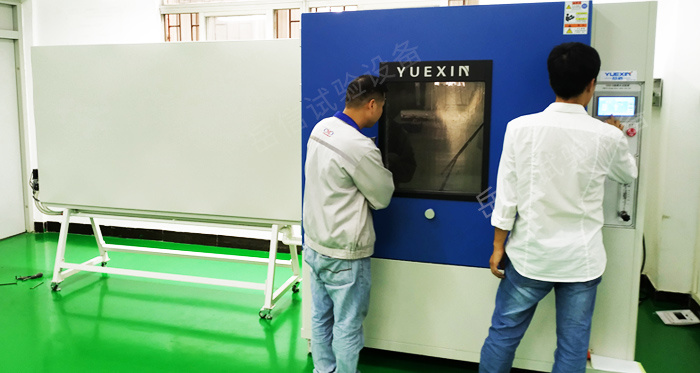 06 Equipment through the third-party measurement certification, after-sales more secure
Issued third-party metrology certification, and Saibao metrology, Quandian metrology, electronic electrical institute, Guangzhou Lixue measurement and other measurement units have cooperation
Photo Gallery
---
The details show the quality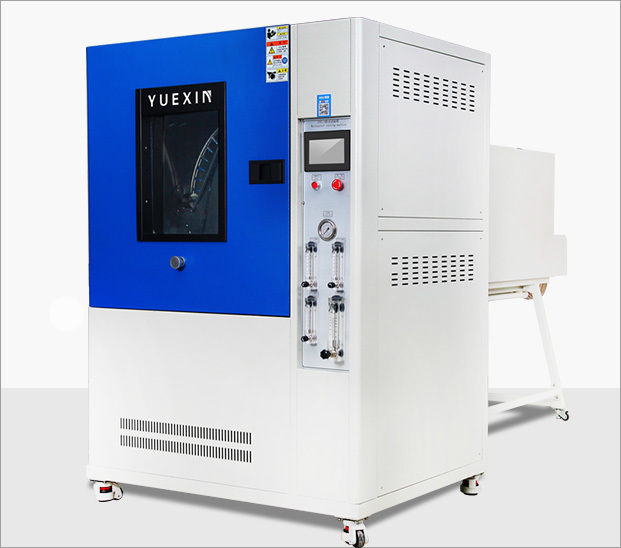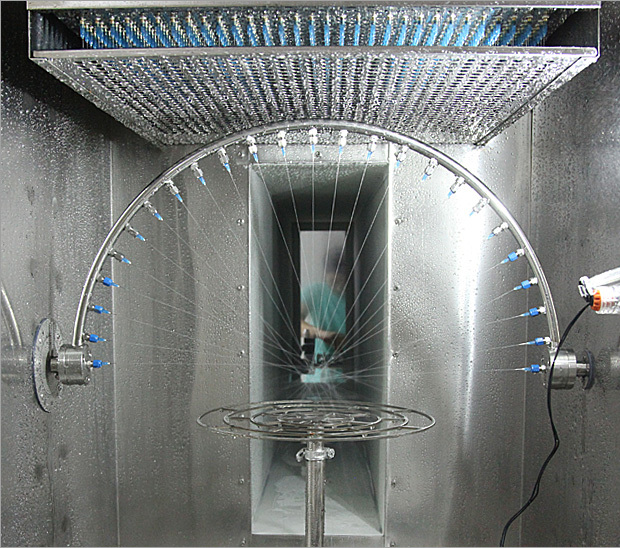 IPX16-R400 Inner box photo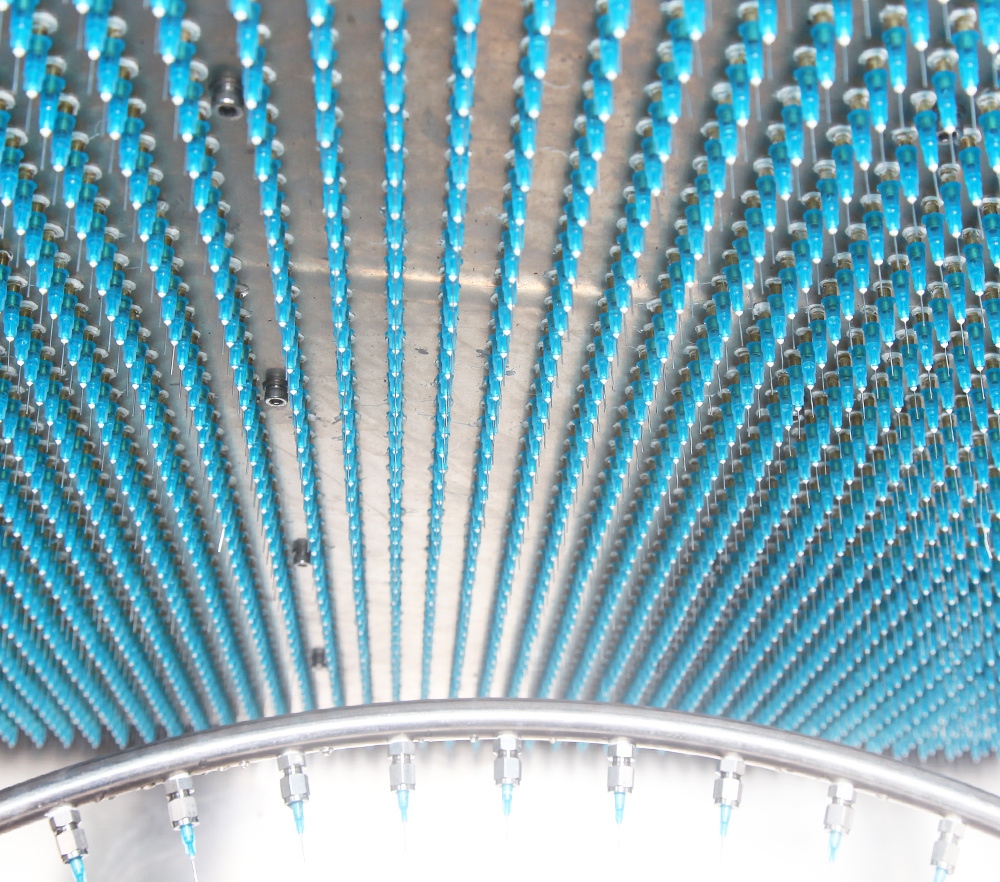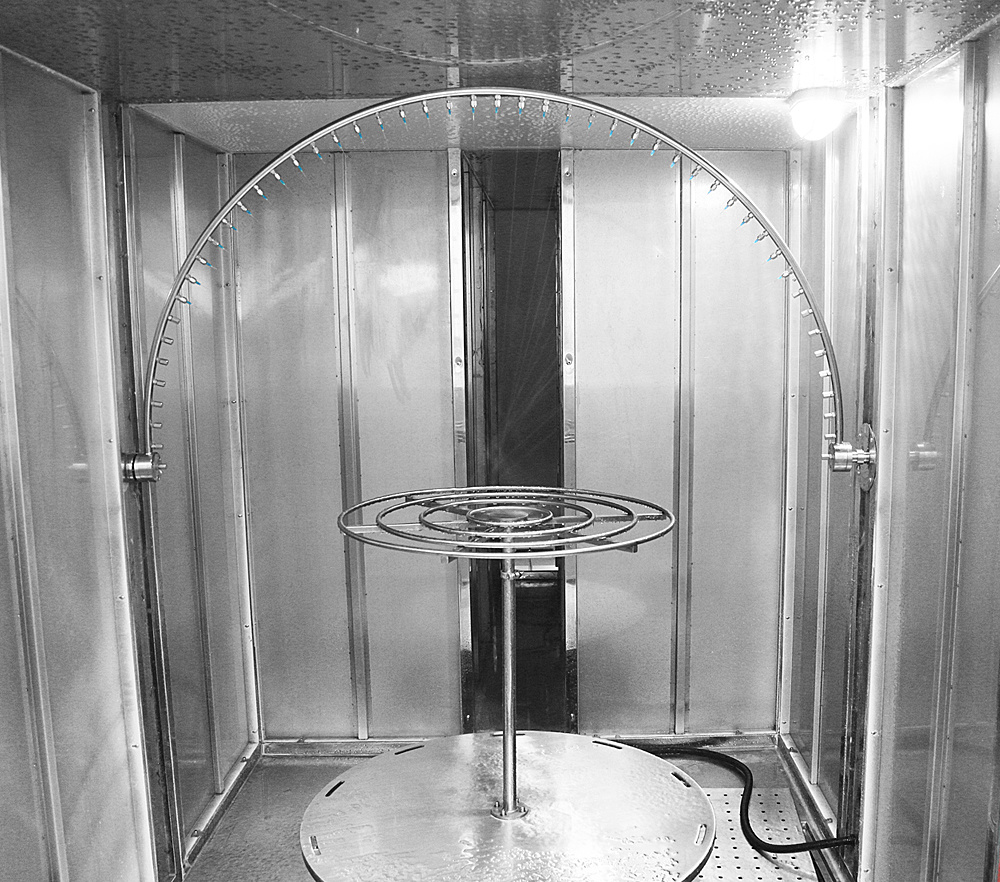 IPX36-R800 Inner box photo
Imported electrical components
Video Show
---
Many details to help you understand the comprehensive rainfall test chamber
Comprehensive Rainfall Test Chamber Series, A Variety Of Specifications To Choose From
---
Focused because of love, more than 10 years of independent research and production experience
Customer Cases
---
Serve Every customer with heart and soul Our reputation comes from this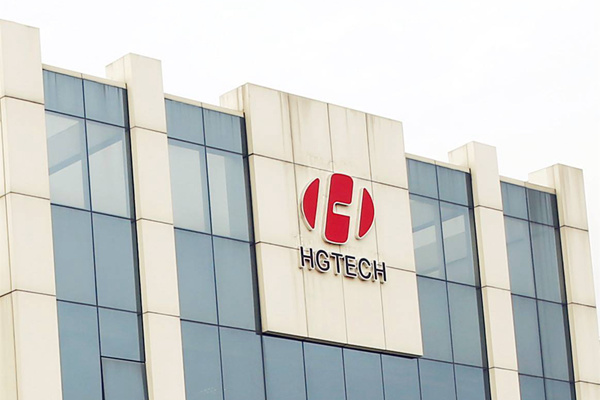 Japanese standard comprehensive rain test box Yuexin provides support for HGGOL to create high quality
---
In April 2015, Yuexin provided Wuhan Huagong Gaoli Electronics with a comprehensive rain test chamber with Japanese and national standards. In this cooperation, considering the strict numerical requirements for the water pressure of the nozzle required by the Japanese standard, Yuexin engineers broke the routine and did not follow the traditional rain test chamber in the past, and directly used a constant pressure sensor to stabilize the spray water pressure.
View Details
Company Strength
Source Manufacturer | 15 years manufacturing experience
As a professional equipment manufacturer, Yuexin always insists on the route of independent innovation and is committed to providing better waterproof testing solutions. The company has applied for more than 30 patent certificates and passed the national high-tech enterprise certification. The company has its own brand and has passed the GB/T29490-2013 intellectual property management system certification.
Concentration is the only way to be professional. Production, from the selection of raw materials, processing, assembly, commissioning are strictly controlled, committed to provide customers with high-quality waterproof test equipment. Yuexin's equipment is not only favored by domestic customers, with excellent quality, Yuexin has also received the attention of foreign customers. At present, we have cooperated with more than 30 countries and regions, and export to India, the United States, Western Europe and other places every year.
Three Free Pre-Testing Services For New Customers' First Consultation
---
Test video proof is available


Engineer Internal Inspection

Provide in-plant inspection report
Patent Certificate
---
Innovation drives growth Technology makes dreams come true
Service Policy
---
Innovation drives growth Technology makes dreams come true
Factory Visit Free transportation
Pre-sales
Free transportation to and from the factory; non-standard solutions, Yuexin engineers Door-to-door communication; free product pre-testing service
On Sale
Dedicated docking, follow up and report on order status throughout the process; Delivery to your home, dedicated debugging and guidance
After Sales
Standard machine 2-year warranty, lifetime maintenance; 7×24 hour online service
Yuexin - Sincerely At Your Service
---
Please submit your test request and we will call you right back.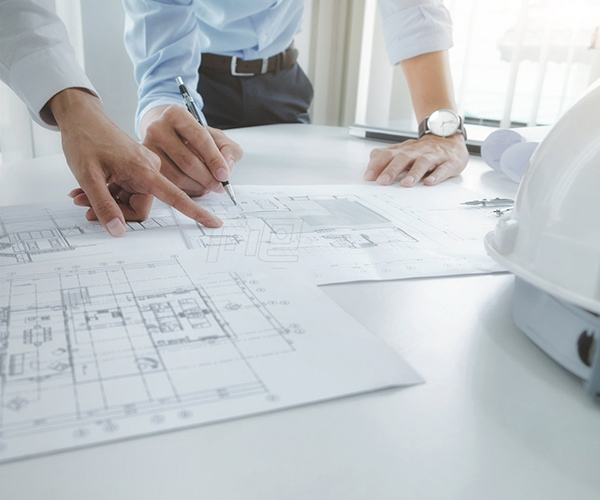 E-Mail:yxipx@yxipx.com
Guangzhou Headquarter Address: 101, No.3, General Son, Pangxi Village, Dalong Street Office, Panyu District, Guangzhou
East China Office Address: No. 141, Lane 900, Lu Xiang District, Xinfeng North Road, Huaxin Town, Qingpu District, Shanghai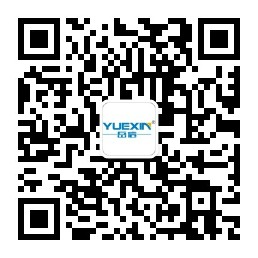 WeChat Public

WeChat Service

No.3 Jiangjunzi, Jiangxi Village, Dalong Street Office, Shiqi Town, Panyu District, Guangzhou City