Smart lock waterproof test Guangdong Asia-Pacific Tianneng's choice—Yuexin comprehensive rain test chamber
---
| | |
| --- | --- |
| Transaction time: 2017 | Customer Location: Guangzhou |
| Test requirements: smart lock IPX3-6 waterproof test | Optional equipment: IPX3-6 rain test chamber |
Guangdong Asia-Pacific Tianneng Technology Co., Ltd. (stock code: 833559) was established in 2011, and its brand: Asia-Pacific Tianneng TENON. With a registered capital of 102 million yuan, it is a national high-tech enterprise and China's first listed company in the smart fingerprint lock industry. Asia-Pacific Tianneng is committed to the research and development, production and sales of fingerprint locks, creating an Internet service platform for the community portal of "Energy Manager", and is a leading enterprise in the smart lock industry. It has been rated as the top three of "China's Top Ten Smart Lock Brands" for many years, and has been included in the China Strategic Emerging Industries Composite Index .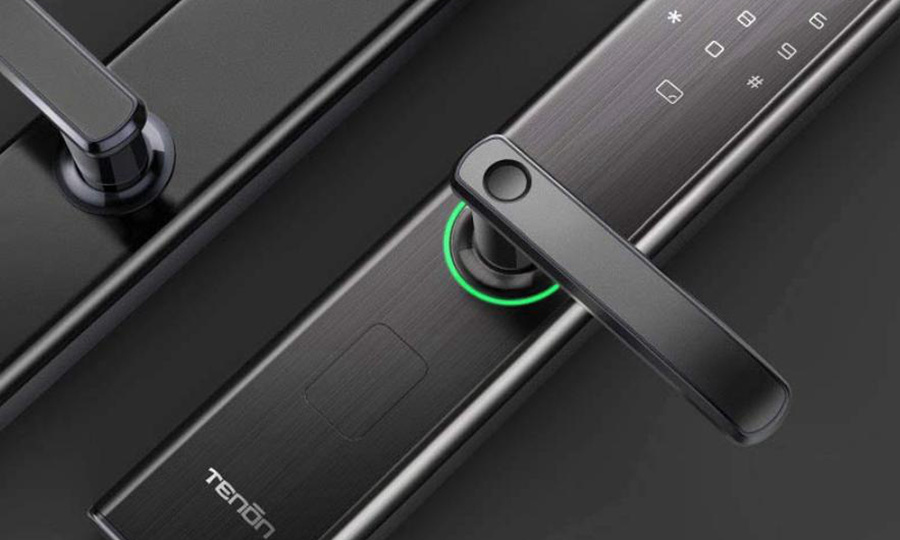 Asia Pacific Tianneng Smart Fingerprint Lock - With IPX4 Waterproof Function
As the first listed smart fingerprint lock company in China, Asia-Pacific Tianneng must be trustworthy for its quality and craftsmanship. In 2018, in order to enhance product competitiveness and increase brand influence, Asia Pacific Tianneng Company decided to invest in the development and production of fingerprint locks that meet IP waterproof standards. Yuexin is also fortunate to participate in the Asia Pacific Tianneng quality control upgrade project this time.
As a professional manufacturer of waterproof testing equipment, Yuexin came up with our advantageous comprehensive rain test plan through several previous communications, and won the trust of customers in the first trial. Our IPX3-6 comprehensive rain test box has defeated many competitors, so that Asia Pacific Tianneng Company chooses it as the laboratory waterproof test equipment.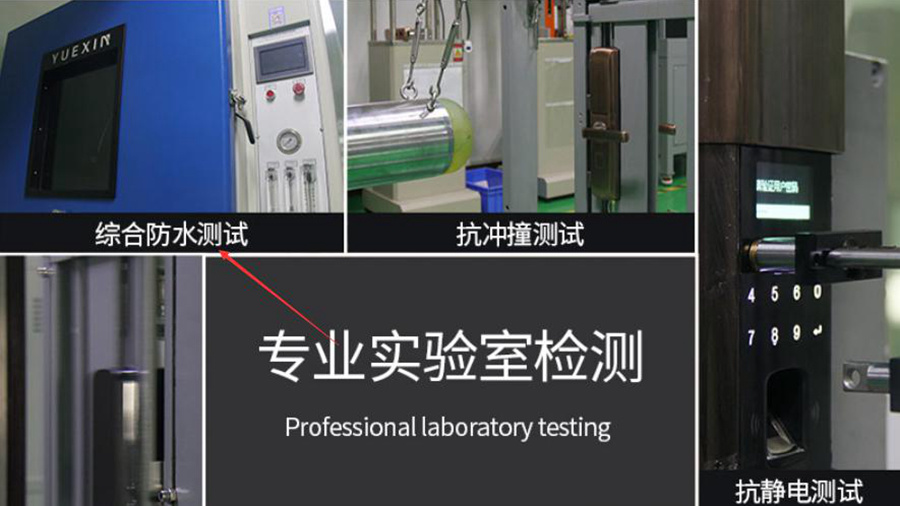 Advertisement on Asia Pacific Tianneng official website) -Comprehensive rain test chamber supplied by Yuexin
The advantages of the comprehensive rain test chamber mainly include the following points: 1. Water can be circulated and will not cause waste of water resources. 2. Yuexin is driven by imported servo motors, with stable performance and continuous testing for 6-8 hours. 3. The self-developed operating program has complete functions, clear interface and more convenient user operation. 4. Yuexin strictly implements the GB4208 standard, and all flow data can pass the measurement inspection and certification. 5. There are at most one set, which can realize IPX3-6 comprehensive waterproof test, and the test efficiency is greatly improved.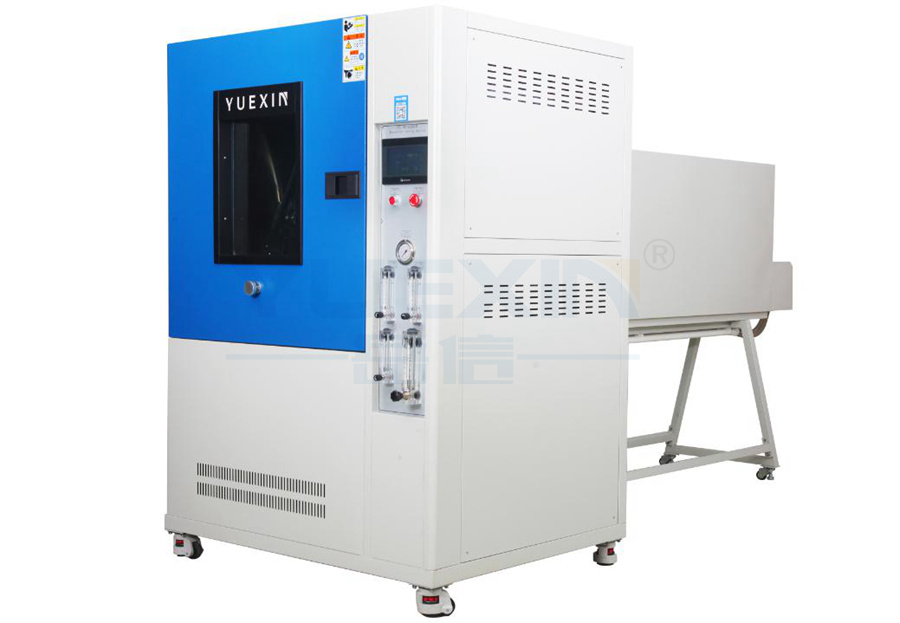 IPX3-6 comprehensive rain test box
This article was originally created by Yuexin Company, please indicate the source ( www.yxipx.cn) for reprinting.
E-Mail:yxipx@yxipx.com
Guangzhou Headquarter Address: 101, No.3, General Son, Pangxi Village, Dalong Street Office, Panyu District, Guangzhou
East China Office Address: No. 141, Lane 900, Lu Xiang District, Xinfeng North Road, Huaxin Town, Qingpu District, Shanghai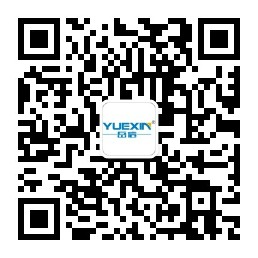 WeChat Public

WeChat Service

No.3 Jiangjunzi, Jiangxi Village, Dalong Street Office, Shiqi Town, Panyu District, Guangzhou City