Japanese standard comprehensive rain test box Yuexin provides support for HGGOL to create high quality
---
| | |
| --- | --- |
| Transaction time: April 2015 | Customer Location: Xiaogan City |
| Test requirements: auto parts waterproof test | Optional equipment: Japanese standard comprehensive rain test box |

Huagong Gaoli is the core subsidiary of Huagong Technology Industry Co., Ltd. (stock code: 000988), a high-tech listed company with a university background. It was founded in 1988 and has the world's largest industrial base for sensitive functional ceramic devices in Xiaogan National High-tech Zone. , the industrial park covers an area of ​​150,000 square meters, with an annual production capacity of 1 billion pieces and more than 2,000 employees. The main products are NTC series thermistors, PTC series thermistors and automotive electronics. Its air conditioner temperature sensor occupies more than 70% of the global market share.
In April 2015, Yuexin provided Wuhan Huagong Gaoli Electronics with a comprehensive rain test chamber with Japanese and national standards.
In this cooperation, considering the strict numerical requirements for the water pressure of the nozzle required by the Japanese standard, Yuexin engineers broke the routine and did not follow the traditional rain test chamber in the past, and directly used a constant pressure sensor to stabilize the spray water pressure.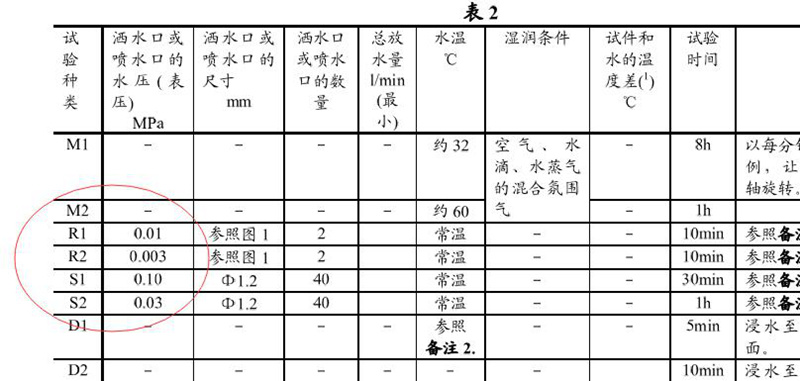 Japanese Standard Water Pressure Standard Requirements - Sourced from JID 0203
There are four main states of the Japanese standard rain shower, namely the rotary pipe sprinkler R1/R2 (2 nozzle holes), and the sprinkler nozzle S1/S2 (40 nozzle holes). During the test, the difference between each state is mainly in the water spray pressure. Therefore, Huagong Gaoli attaches great importance to keeping the water pressure constant and adjustable. With years of industry experience, Yuexin Company provides customers with appropriate solutions. We use a high-quality water pressure sensor, and control the water pressure adjustment through the PLC output program, so that the water pressure can still be digitally adjusted on the touch screen. This method makes customers feel very convenient and has strong operability.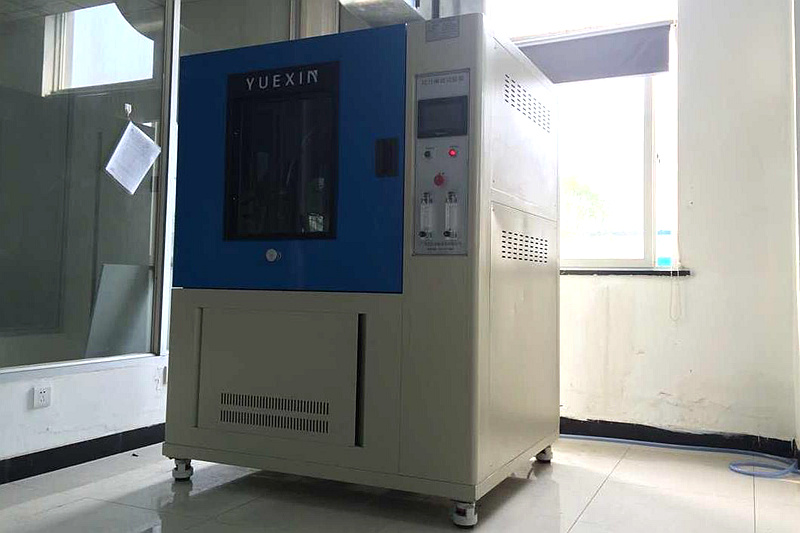 Japanese standard comprehensive rain test chamber - Huagong Gaoli site
Huagong Gaoli - Rain Laboratory
At present, the equipment has been used for more than 4 years. After a return visit, this comprehensive rain test box still maintains a good test ability.
This article was originally created by Yuexin Company, please indicate the source ( www.yxipx.cn) for reprinting.
E-Mail:yxipx@yxipx.com
Guangzhou Headquarter Address: 101, No.3, General Son, Pangxi Village, Dalong Street Office, Panyu District, Guangzhou
East China Office Address: No. 141, Lane 900, Lu Xiang District, Xinfeng North Road, Huaxin Town, Qingpu District, Shanghai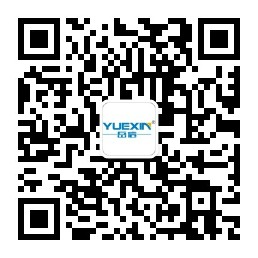 WeChat Public

WeChat Service

No.3 Jiangjunzi, Jiangxi Village, Dalong Street Office, Shiqi Town, Panyu District, Guangzhou City