Product maintenance service commitment

Guangzhou Yuexin Test Equipment Co., Ltd. (hereinafter referred to as "Guangzhou Yuexin") hereby solemnly promises that every end customer who purchases our self-produced equipment can enjoy product life-long maintenance services. Guangzhou Yuexin combines internal OA office The process and CRM customer management system ensure that every step in the product maintenance service can be effectively supervised to ensure rigorous, standardized and meticulous high-quality after-sales service. Product maintenance service commitment includes the following:
1. Product maintenance period:
1) Guangzhou Yuexin provides a one-year free warranty service for self-produced equipment, starting from the date of customer arrival. If the signed "Business Contract" stipulates otherwise, the time limit agreed in the contract shall prevail;
From the second year to the fifth year after the product is sold, Guangzhou Yuexin provides extended warranty services for self-produced equipment. If customers want to continue the warranty, they can sign a contract with the company to purchase extended warranty services.
2. Warranty service content:
1) During the warranty period, Guangzhou Yuexin will repair parts damaged due to product quality for free. (For customers who purchase within one month, the company will provide free replacement products to ensure normal use by customers)
2) After the end of the warranty period, our company will continue to provide after-sales service to customers, and is responsible for regular maintenance and repair of the equipment brought, and life-long service regardless of the year.
3) For those who have not purchased the extended warranty service, according to the customer's province and other factors, the cost of parts and travel expenses will be charged as appropriate, and the maintenance fee will be exempted.
3. Commitment time limit:
1) 24 hours online customer service: 3 minutes response, solution within 2 hours
2) According to the real situation of the customer, rush to the scene within 24 hours in the province, and solve the problem within 24 hours. Other regions rush to the scene within 72 hours and solve the problem within 24 hours. (If the time limit fails to solve the problem, the company will provide a temporary replacement product free of charge to ensure the normal use of the customer until the equipment problem is solved and normal use)
4. If it falls under one of the following circumstances, it is not within the scope of Guangzhou Yuexin to provide free warranty services:
1) Beyond the warranty period stipulated above;
2) Consumable parts, such as batteries or protective films, which wear out over time, unless the failure is due to a defect in material or workmanship;
3) Damage to the appearance surface, including but not limited to scratches, dents and broken glue on the port, or faults or defects caused by normal wear or aging of Guangzhou products;
4) Faults or defects caused by the use of third-party products, software or components (whether authorized or not);
5) Damage caused by abnormal reasons such as extrusion, corrosion, high temperature, falling, entry of foreign objects, poor power consumption environment, or force majeure such as earthquakes and fires;
6) The product is not used in accordance with any accompanying instructions or operation manuals, or the product is not used in accordance with the specified functions or environments;
7) Any failure or defect caused by improper installation or testing, misuse, negligence, unauthorized repair, modification, accident or other external causes;
8) Any other situation that Guangzhou Yuexin has confirmed that you have violated the operation manual.
5. After-sales process:
When the product is abnormal, it is recommended that you first contact the connected after-sales center by telephone or other means, so as to understand the product information and fault performance, and make a preliminary judgment. The after-sales center makes a plan according to the situation or assigns engineering professionals to come to repair
6. Other instructions:
1) Guangzhou Yuexin only provides product maintenance services as promised in this document, and is not responsible for any content made by any agent or other authorized partners that exceeds this commitment.
2) Terms not listed in this note shall be implemented in accordance with relevant national laws.
3) Guangzhou Yuexin has the right to change and modify this description, and reserves the right of final interpretation of this description.
4) This instruction will come into effect on the date of publication.
E-Mail:yxipx@yxipx.com
Guangzhou Headquarter Address: 101, No.3, General Son, Pangxi Village, Dalong Street Office, Panyu District, Guangzhou
East China Office Address: No. 141, Lane 900, Lu Xiang District, Xinfeng North Road, Huaxin Town, Qingpu District, Shanghai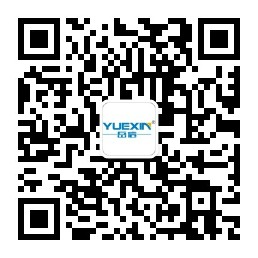 WeChat Public

WeChat Service

No.3 Jiangjunzi, Jiangxi Village, Dalong Street Office, Shiqi Town, Panyu District, Guangzhou City